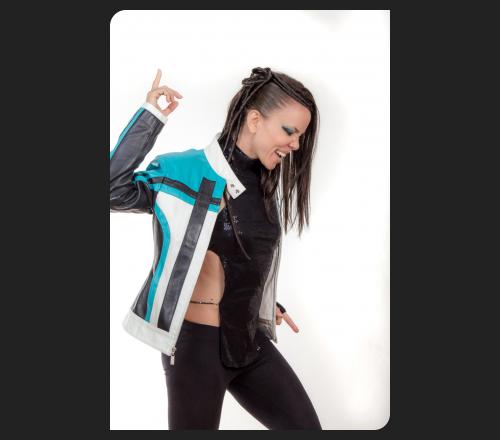 GÜRTEL NIGHTWEEK (Fr. 11. bis Sa. 19.9.)
Eintritt:
Eintritt frei – gefördert vom Wiener Kulturservice
Gürtel

Nightweek

XXIII




hosted by GOLDFISH RECORDS
www.facebook.com/Goldfish-Records-138878976213040
http://goldfish-records.at/
Im Rahmen der Gürtel Nightweek 2020, freuen sich die Jungs von Goldfish Records www.facebook.com/Goldfish-Records-138878976213040 den host für das Cafe Concerto zu übernehmen. Beat Seduction ist die aktuelle Veranstaltungs Serie – noch vor dem Lockdown dürfen Sie im Februar die Opening Party im Roxy feiern. Am 21. August gastieren Sie im Club U bevor Sie im September das Full Line up im Cafe Concerto stellen.
Die Live Auftritte von Betty Semper und Bella Wagner werden vom DJ Anando Nao begleitet – Von Soul zu Elektro werden die beiden größen den Felsenkeller rocken. Im Wintergarten wird das DJ Collektiv von Goldfish Records für den richtigen Sound sorgen – nachdem freien Motto -
Electronic Tunes from Disko to Techno
SEE YOU
gOLDfISh rECoRDs
gOLdFISh rECoRDs wurde 2000 von mASTa hUDa gegründet. Zuerst nur als reines music label. Im eigenen Tonstudio wurden dann diverse Künstler und Bands von mASTa hUDa produziert und über gOLDfISh rECoRDs released. Mit der Zeit wurde die goldfish familie immer grösser. Neben den Veröffentlichungen von mASTa hUDa (https://de.wikipedia.org/wiki/Masta_Huda) wurden auch Acts wie Bella Wagner (https://www.bellawagner.com/), New Neon (https://newneon.bandcamp.com/album/new-neon-2), Hot Pink Abuse (https://www.youtube.com/user/hotpinkabuse) und viele mehr umgesetzt.
Siehe goldfish records youtube: https://www.youtube.com/user/mastahuda
Alle künstler wurden auch gleich von den goldfish DJs remixed. So wurde eine single gleich als fertiges remix album released. Zu den gOLDfISh DJs gehören neben mASTa hUDa auch noch:
Groundlevel Vienna, DJ Crux, Peter Pan, Richard Steinschlag, DJ Stoma und viele mehr…
Durch die eigenen gOLDfISh label nights wird die ganze familie promotet und der sound of goldfish nach aussen getragen.
Bella Wagner & DJ Anando Nao
Electro Pop + Deep & Groovy House
Mehr: www.bellawagner.com
www.facebook.com/bellawagnermusic/
www.youtube.com/watch?v=TnhTXxJTMN4
www.youtube.com/watch?v=9xJEd0GznJ4
Betty Semper
Soul, Blues, Jazz, Gospel and just about whatever takes her fancy
Mehr: www.youtube.com/watch?v=GdS9rdobmoc
Danach After-Show-Party mit DJ

BeP

aka DJ Kraut und Rüben
motion & emotion