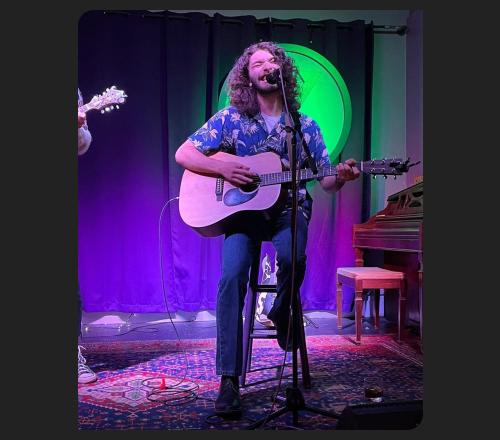 Original American Swamp Rock
Eintritt:
freie Musikspende willkommen!
Soi Disantra is a Vienna-based band with members from North America, South America and eastern Europe. Their songs pull on a range of influences from Southern Rock and Red Dirt Music to old school Blues and Folk. Singer and songwriter Nick Parker adds gruff vocals to the band's old school rhythms and hot guitar licks for a high energy and whiskey-soaked show. Their set involves a mix of songwriter-orientated acoustic songs and full-band rockers.
Spotify: https://open.spotify.com/artist/1Qtfebn1VBwzXMzV4VHH8L
Instagram: @Soi_Disantra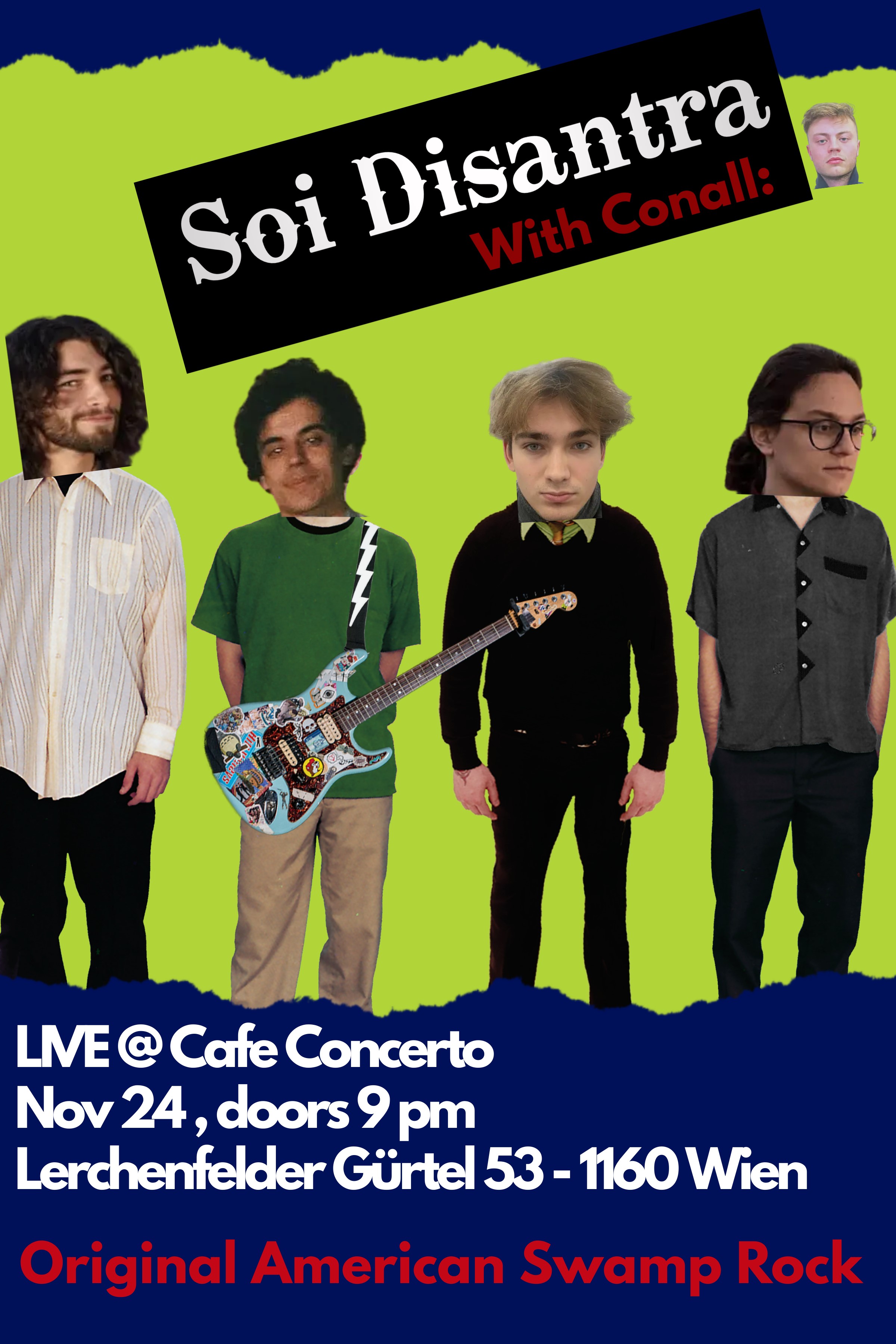 ---
Danach After-Show-Party mit DJn Betty Shine
from rock to electro with some underground and worldmusic
+ ab 6.00 After Hour
(Concerto oben = Wintergarten)
www.instagram.com/kovacsbettyline2/, #bedrockfeatkyo #concerto #wien # https://youtu.be/FwqwsEkEJlg
Balint Farago – Rhythm Guitar
Conall Hirsch – Drums
João Victor Sallani – Lead Guitar
Mykhaylo Orlov – Bass
Nick Parker – vocals